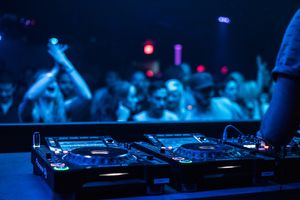 "

The race goes not to the swift." - Ecclesiastes
Alien Superstar
Foremost Poets aka "jOHNNYDANGEROUs" is a Grammy winning writer, producer & director.
Noble John Ali, (Birthname: John Holiday) was born in Philadelphia, and raised in Newark New Jersey, USA. Known for his vocal acapella, singing, remixing, and productions of the Funk and Deep House sound, he started playing 'Trumpet' in Grammar School, then played in Newark Arts High School Jazz Band and Barringer High School Jazz Band.
He was a Drum Major in the Blue Bear Marching Band & sometimes played Sousaphone. After high school, he began his career in Newark as a resident DJ at the Carlton Hotel's "Club America" from 1988-1990, alongside DJs Naeem Johnson, DJ Camacho, Kerri Chandler, Carlton Rosebure, DJ Slim, Messy Marv (Virginia) & many others.
Johnny is one of the original 1990 inventors of The Deep House Sound through his own blend of future funk & spoken word. His career is replete with diversity, dropping a catalog of underground singles ("Foremost Poets" on one label & "jOHNNYDANGEROUs" on others simultaneously).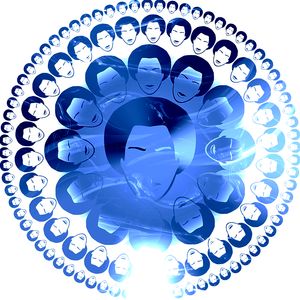 In 1990, he released his first underground Foremost Poets single "Reasons To Be Dismal?" on Nu Groove/ SBK Records. A few years later with no promotion, he dropped the jOHNNYDANGEROUs political atomic bomb "Problem 13 (I Beat That Bitch With A Bat)" in 1992. In 1998, Johnny recorded "MoonRaker" as Foremost Poets on Sound-Men On Wax (SOW) Records. With 150 remixes and counting, this record
crossed into many styles of electronic dance music and can be heard in big rooms, festivals, and local venues worldwide. All DJs from David Guetta to Funk Master Flex uses Johnny's accapella as "DJ tools". Known for various productions and remixes, his vocals are most frequently sampled and his sound is emulated worldwide. There may be many Johnny Dangerous', but there's only one Foremost Poets.